Original title: Rent-a-neko
Country: Japan
Genre: Drama, Comedy
Stars: Mikako Ichikawa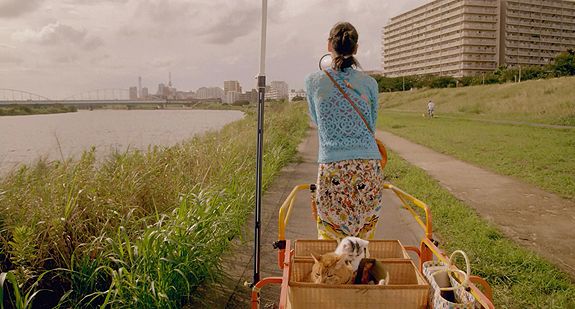 Sayoko is a eccentric but lonely young woman living in cozy house with a bunch of cats as company. She find it a lot easier to get along with cats than with humans, though she seems to long for a human connection and wants to improve on this matter. She make goals and hang them on her wall to inspire her to do better.
For a living she runs all kinds of businesses from trading stocks to reading peoples fortunes, though her rent a cat business is probably her favorite. She lends her cats to people who feel lonely which probably reflects her more than she realizes. And we get to follow her on her journey as she finds new customers.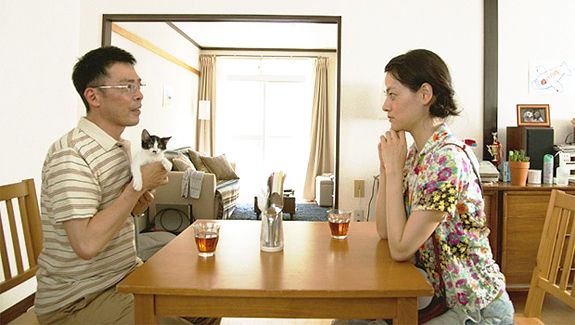 This movie is funny and lovely to watch. Sayoko makes the funniest faces and she's so adorably cute and original in every way there is. It's hard not to fall in love with her. She's kindhearted and caring and she soon became an inspiration to me. Not to mention I want a house like hers!
What troubled me the most with this movie was the looping theme. The story keeps repeating itself which is something I personally wholeheartedly hate. It bores me to see the pattern and to know what is going to happen. Though despite this I was still able to enjoy this movie, because it is beautifully filmed, has incredible scenery and very interesting characters.
The ending was a bit unsatisfying too in my opinion, because I wanted more of a development and more of a conclusive ending. I would have loved to see Sayoko find what she was looking for. But maybe I'll like it better the second time I watch this. That's usually the case for me anyway :) Despite the critique it's well worth to watch!
And if anyone has any suggestions where to buy asian DVD/blu-rays, please let me know! I'm having a really hard time to get my hands on these!