Original title: Sakasama no Patema
Country: Japan
Genre: Animation, sci-fi, adventure, drama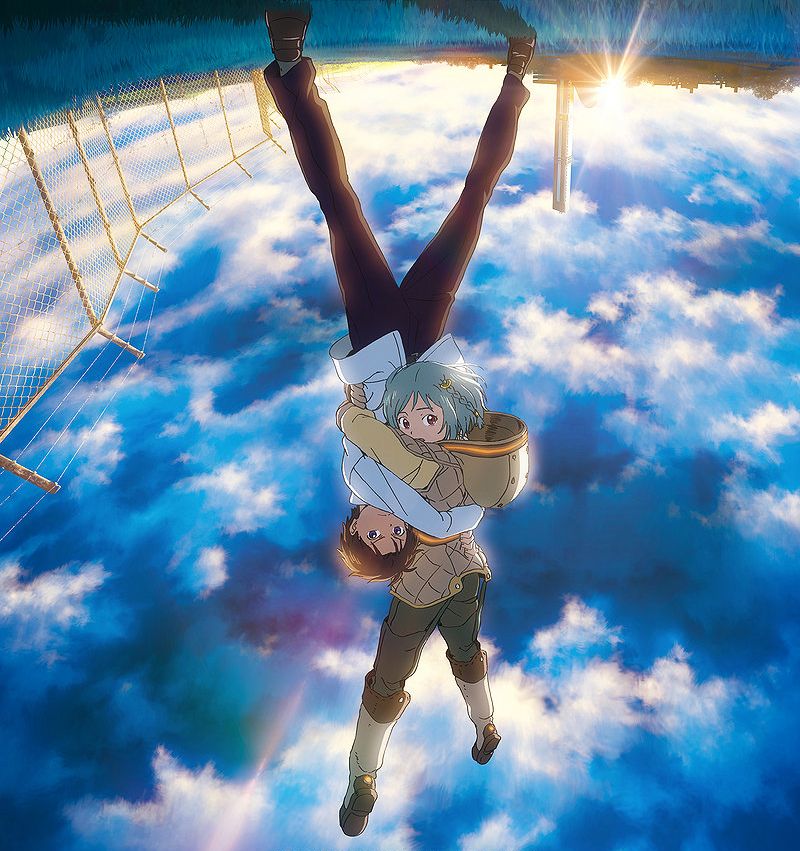 Yesterday I came across this absolutely breathtaking movie, and I just have to share it with you! It is written and directed by Yasuhiro Yoshiura, with whom I'm not familiar with at all, but I assure you I will check out his other movies!
The movie is set in an environment a bit different from our own world. Is it our planet in the future or is it set elsewhere in space? I'm not quite sure actually, but the set it extremely interesting. Two humans born on the same planet, but in different societies with different gravity one day cross each others path by accident. Patema, born underground, who's just about to fall of the earth as we know it and drop straight into the sky, and Age, born in Aiga, who just happen to be nearby cloud gazing when he comes to her rescue as she's desperately clinging on to a fence. Together they form a bond and a wish to reunite both societies.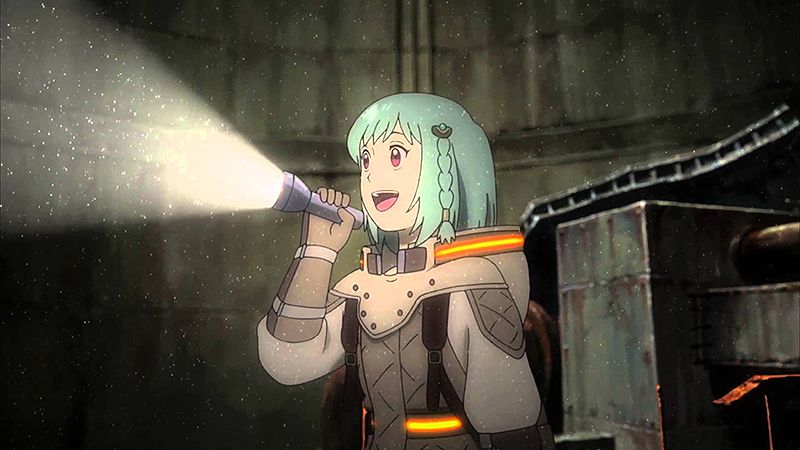 This journey is the most magnificent one I've experienced in quite a while. I haven't seen anything so gripping and beautiful since 5 cm per second, though this one is a lot less depressing. Within 30 seconds I was completely caught in this story with my eyes wide open and so focused on the story I didn't even want to blink in case I'd miss anything. My brain kept working full time to solve the puzzle of the levitation secrets. It's absolutely brilliant you see!
Unlike Upside Down, with a very similar theme (a movie which I liked btw), this one is so much more than just a love story. Upside down was a visual feast for the eyes, granted, but the plot was quite shallow. Patema Inverted has a much more interesting story to it and when you figure it out, your chin will drop to the floor! I also liked the villain, the leader of Aiga. He was so evil I came to fear him and that's good work, people!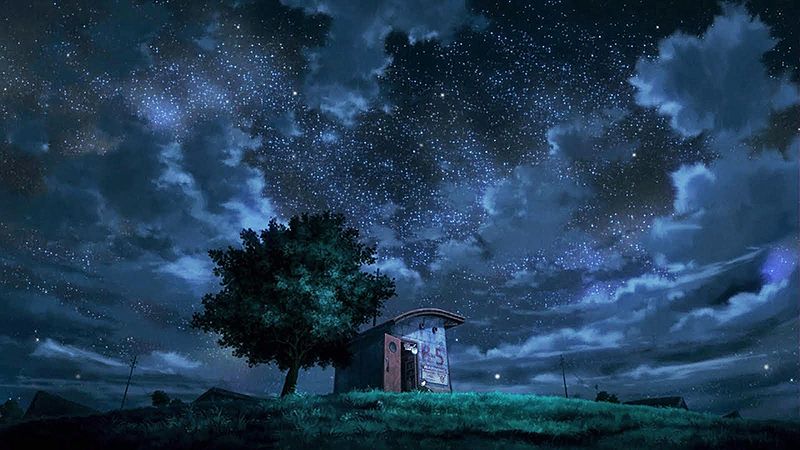 Hope you like is just as much as I do! ♥