To show my followers how much I appreciate you I have decided to arrange a little giveaway :)
My wish is that a reader of mine will win this prize, so unlike every one else I will not encourage you to spread the word via social sites :) My wish is that only visitors of ZW will see this post and compete :)


The prize:

♥
4 beautiful fake flowers.
♥
a little box with Marie from Disney's Aristocats on top.
♥
a pair of pink socks with deer motif, size EUR 37-39.
♥
2 sheets of cute stickers.
♥
3 summer hair clips with sheer fabric.
♥
1 ring with sheer fabric.


How to participate:
Leave a comment in this blog entry and tell me what you like best on ZW or something that touched you or inspired you on Zeruda's Wonderland :) It can be a certain blog post I've made, a quote, a category you like best, a widget, a photo set, but it can also be about the number of post I make every week, reliable sources, a special subject, a comment that made your day, layout - Anything! :)
You also need to leave your e-mail so I can contact you if you win :)
Winner & Shipping:
Everyone will have the same chance of winning :) The winner will be chosen a by raffle. I will ship this prize anywhere in the world :) (unfortunately I can not offer you a tracking number). The winner will be announced around Sunday the 10th of June (depending on my work schedule which keeps changing).
Now, good luck! :)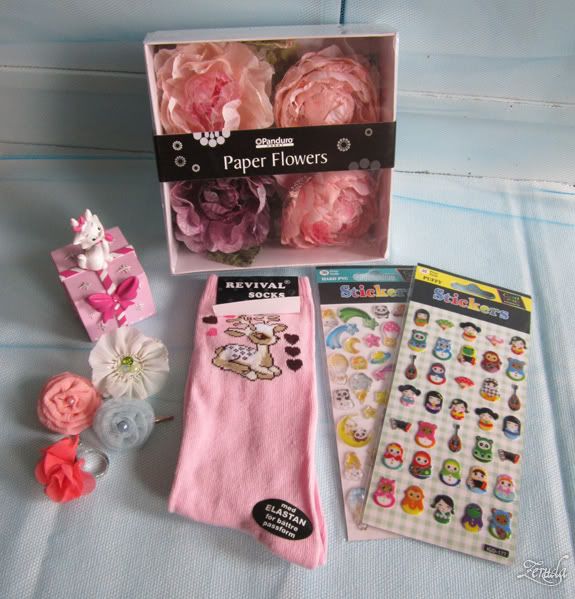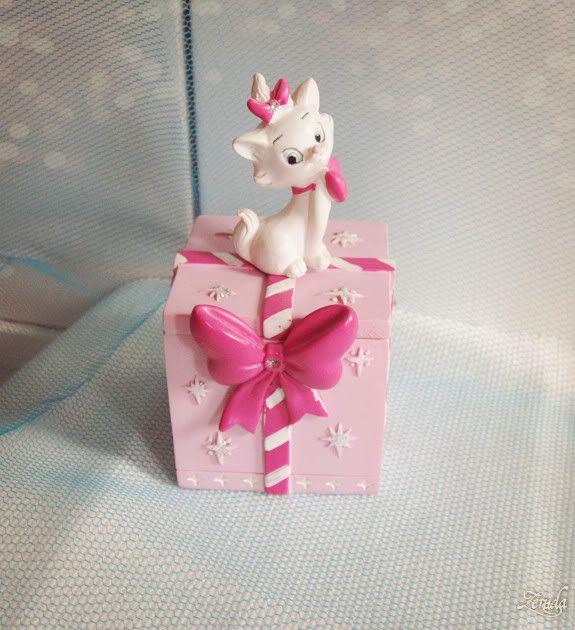 GIVAWAY CLOSED.